Slowing down with... Stefano Contiero
A short interview with artist Stefano Contiero.


A time of change. Not because of the latest news in whichever sphere you'd like to consider the overused phrase, but simply because every time is a time of change, at a given scale, if you look close enough. The artist we have today for the series of interviews knows about this and has a personal story of change; we all do perhaps in some way or another, and maybe that is why it's easy to connect to an artist that opens up their own. Stefano Contiero (Twitter, Art Blocks, artist website) was one of my first instant loves when I was discovering Art Blocks. His AB opening project, Frammenti, clang on to my inner self in ways that go beyond a mere aesthetic contemplation. If you haven't, read Stefano's essay on his project. The shapes, the palettes, the movement, the rationale of the collection all speak loud to me. His next AB project, Rinascita, felt pretty much the same way. Today he releases his second Art Blocks Playground project, Saturazione, and I urge you all to discover his work if you haven't done already. Without further ado, let's read it all from him directly. ¡Grazie mille / muchas gracias Stefano!
Q: What is your background? If you'd like to share some part of your life story to give a context to your art and who you are today.
My story starts around 30 years ago, in a small, but lively area close to Venice, Italy. I'm a child of two cultures: my father is Italian, and my mother is from the Dominican Republic. If you ask me today, I think this is crucial to understand myself and my art. For many many years, I struggled with the sense of belonging, trying to understand what my cultural identity was. It was a long journey that I cracked around 2016, after living for a while in the Dominican Republic. At that time, I finally internalized the fact that I'm an indivisible mix of the two countries, and that's fundamental in my identity.
Another thing worth mentioning is the fact that I was fascinated with technology at a very young age. I started coding when I was 8 years old! From there computers first gave me a job, and then the perfect way to express my artistic vision.
Frammenti #18, by Stefano Contiero (2021). You can interact with the piece: double-click on it and it will explode. Keep clicking and it will gently recompose.
Q: How did you get into art? Is it your main activity?
As far as I remember, I always had a curiosity towards visual arts. When I was a kid, I drew and painted a lot. During my teenage years, I was quite active in some early internet forums focused on photoshop competitions. I think I really got into it with generative art. It happened very quickly and almost randomly: one day, in 2018, I woke up and decided to buy a book about it, because I was curious. I was soon enough hooked and I couldn't stop playing with it day and night. At the end of 2020, I set a goal to be a full-time artist, and finally, this will happen from 2022 onwards!
Q: Which are your artistic influences?
What influences me the most, is what surrounds me. Nature, people, reality, and fabrics. I'm a big fan of textures and everything that feels organic, ready to be experienced with more than a sense. The number one question I ask myself when creating is: would I hang this on my wall? Ideally, when enjoying my art, I would love for people to stop and think: is this a painting, computer art, or how is it made?
I always ask myself why about pretty much anything in life. Also, emotions and feelings play a big part in my artistic expression, but I like to believe I have no control and clue about them, until the work is done. I'm their hand and their brush, they're the master behind the work. My only job is to understand them.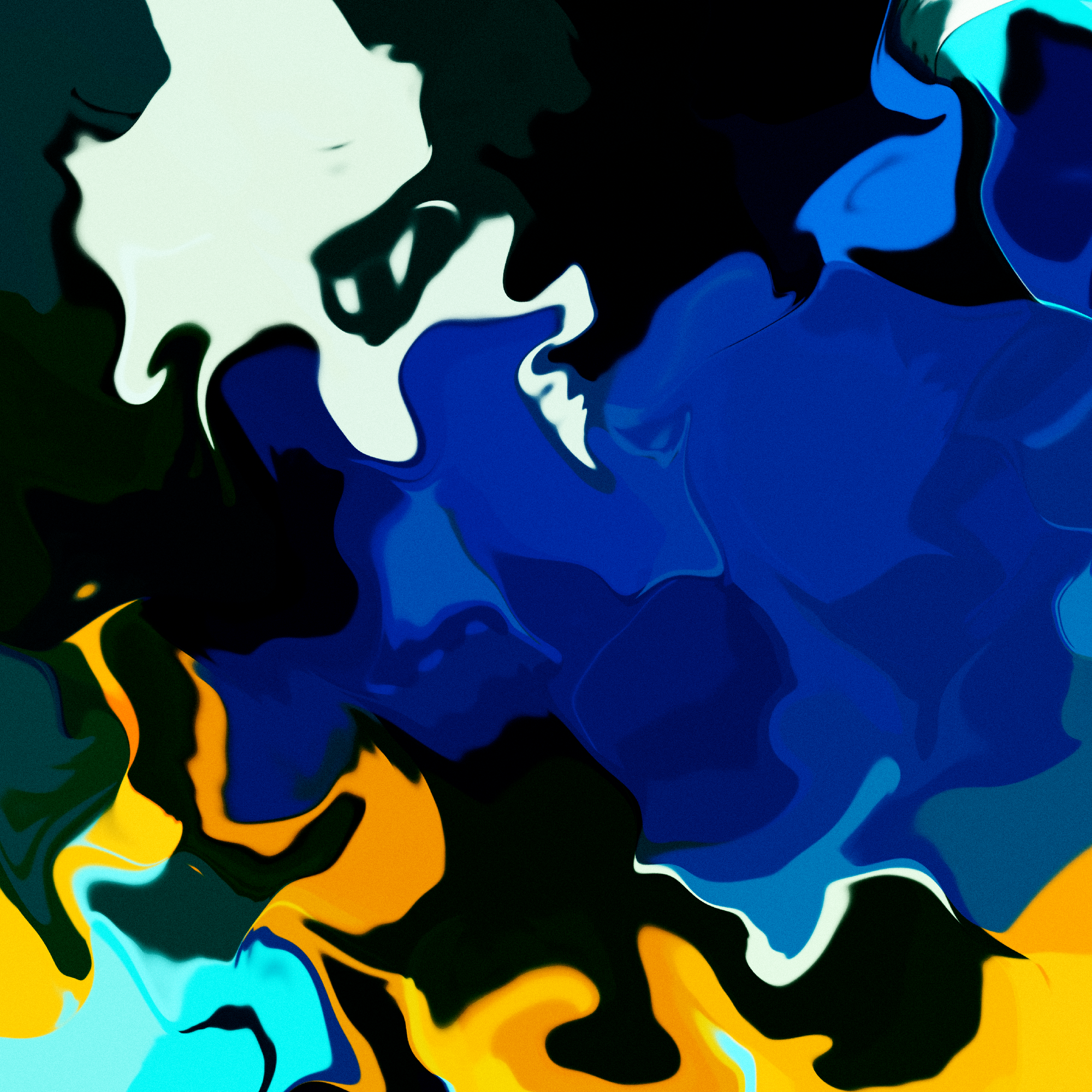 Q: What has the art NFT movement meant to you? Has it changed your art practice? Does it enable you to do something that you couldn't do before?
NFTs collectors have enabled me to go full-time on my art, and that's something I will be forever grateful for. I also believe that generative art and NFTs are a match made in heaven, especially when paired with something like Art Blocks. Their vision and technology finally give generative artists the ability to fully showcase their art: an algorithm. Before we were stuck to sharing just a created selection of outputs, now we can finally deliver the full generative experience to the world.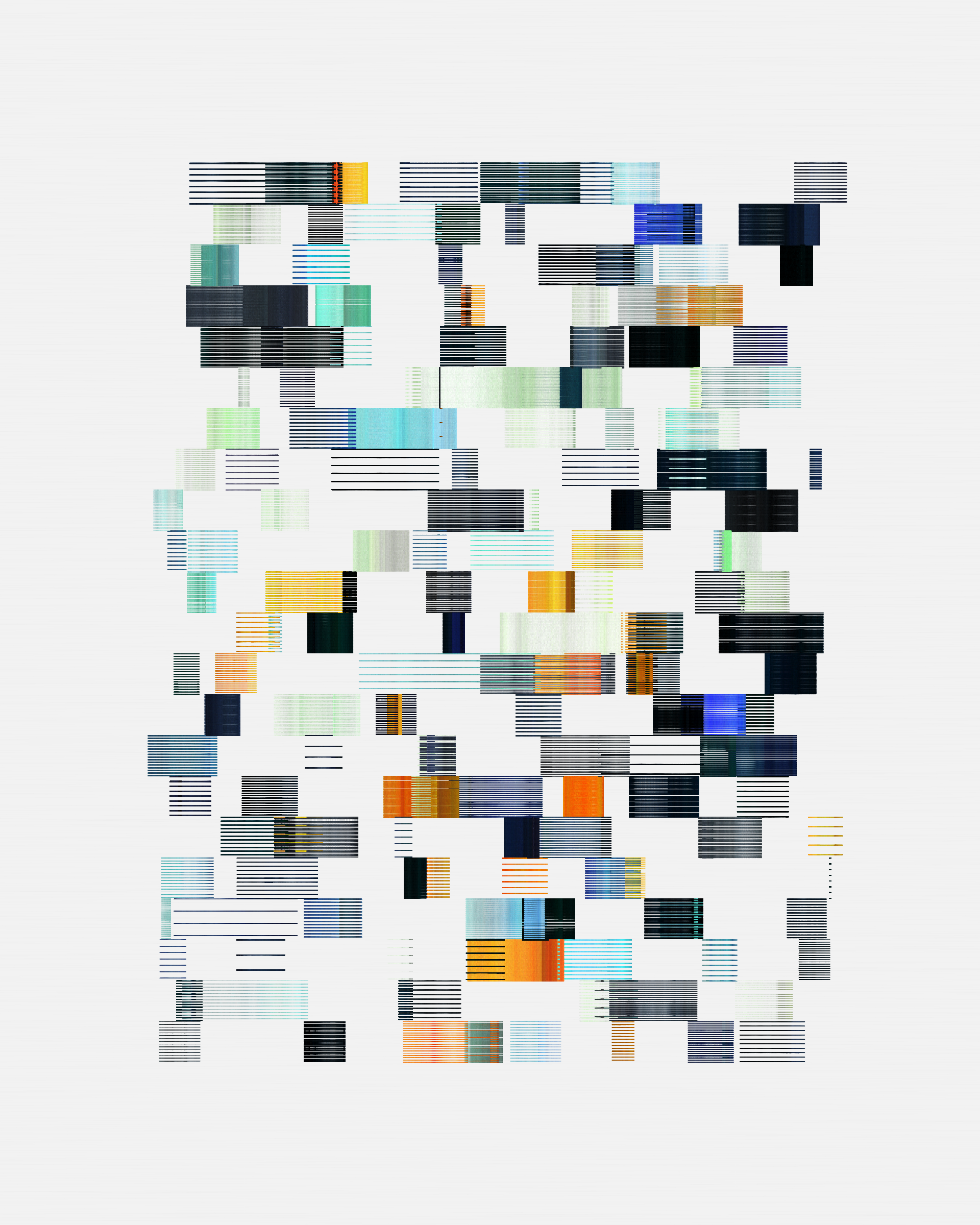 Q: Would you like to highlight any of your works? Any story you'd like to tell around any piece?
I would love to spend a moment of gratitude for Sentimenti. Around one month ago I was finally visiting family in the Dominican Republic, after more than 2 years. This summer has been quite a hectic time, where my life turned upside down thanks to NFTs. It felt like being part of a high-paced game, where 10 years get compressed in a couple of weeks, and there's no time to stop or to be stressed. I had little time to stop and focus on my art practice. It was so recharging and refreshing to take a pause from everything and enjoy family, even if it quickly became obvious that time is passing, and everybody is getting older. As you would imagine, this experience helped me reconnect with art, and Sentimenti was born. Sentimenti means feelings in Italian, and it's a celebration of all the subtle complexities that form our feelings. A way to tell myself that it's ok to be happy and sad at the same time. And I'm very grateful to have art helping me to cope with these life milestones.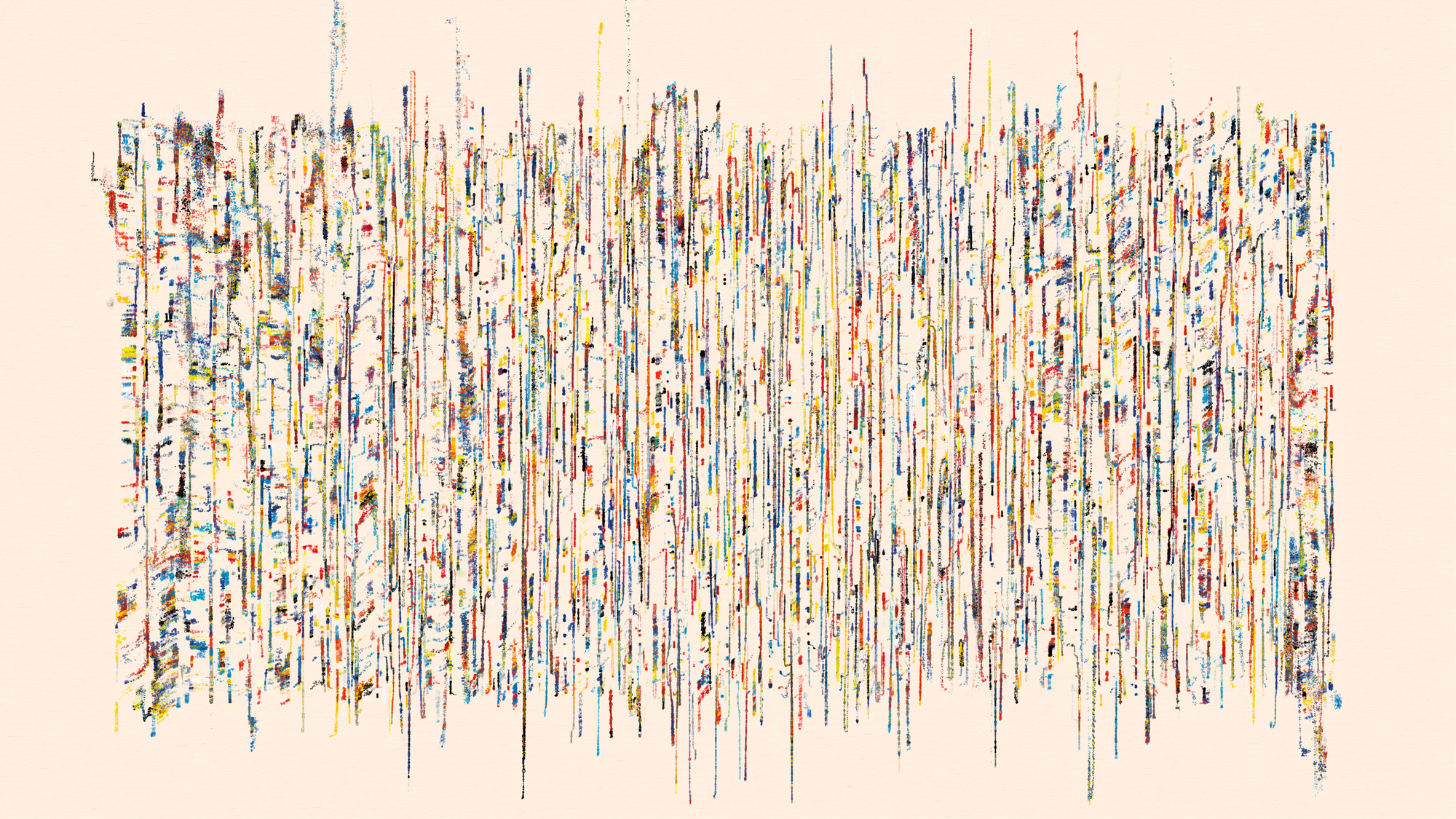 Q: Which NFT platforms are you using? Both as an artist and as a collector or passerby.
As for now, Art Blocks is my to-go place. I enjoy very much both as an artist and as a passerby. I occasionally use OpenSea for 1:1s or works not suitable for Art Blocks. I think also Foundation is doing a great job at keeping the quality of the platform high. I might release something there as well in the future.
Q: Are you involved in collecting in the digital art / nft space, or is your role mostly that of the artist? If you do collect, how does it play along with your artist role?
I collected a couple of NFTs, but as for now, my role is mainly that of the artist. I strongly believe that even NFTs need to be displayed physically and have a home. Currently, I'm still looking for a place to call home, and I'll most probably collect more once I have something I consider "my walls" to hang the art I like the most.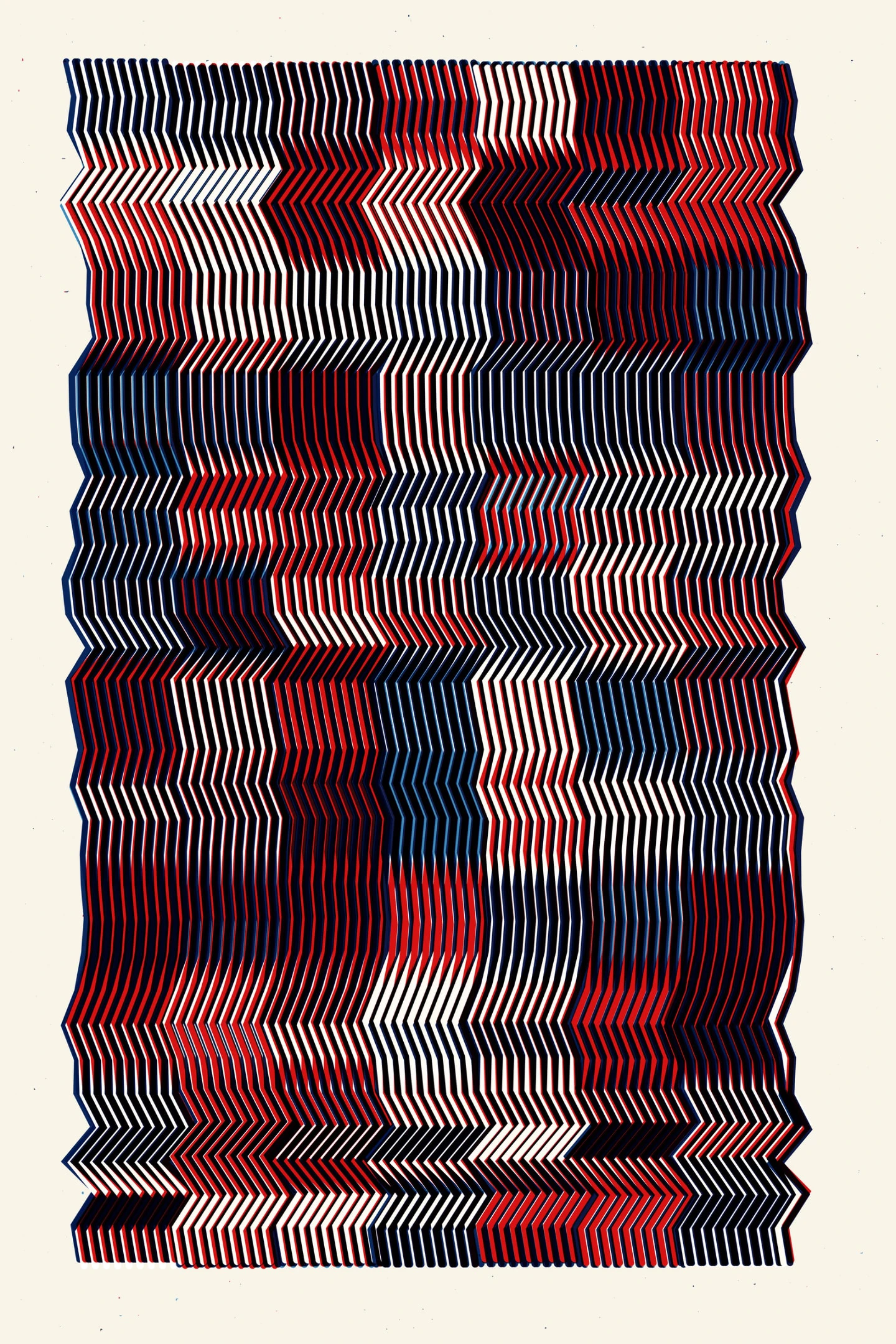 Q: What would you like to see in the platforms you use in the future?
I think what's currently missing in most platforms is a place to tell the story behind a piece and the artist. I believe at GEN.ART they're doing a great job at this, for example. There are also some other technical improvements that I would like to see, bulk upload for example. Or better artist attribution, especially for collaborations.
Q: Any thoughts regarding the underlying decentralized nature of several NFT marketplaces? How does it impact local communities?
One thing I like about NFTs and CryptoArt, is that you cannot fake it. We have seen some bad actors in the past months, but they were quickly outed by the community. Another aspect that I truly believe will be revolutionary in the long term, is that the entry barriers for both being an artist or a collector are significantly lower than in the traditional art world. This is an incredible opportunity for equality. To support developing countries and give a voice to those groups who, historically, have been victims of oppression. It is our duty to make CryptoArt a diverse and inclusive reality, that sees no borders, race, or gender. A first step towards a better world.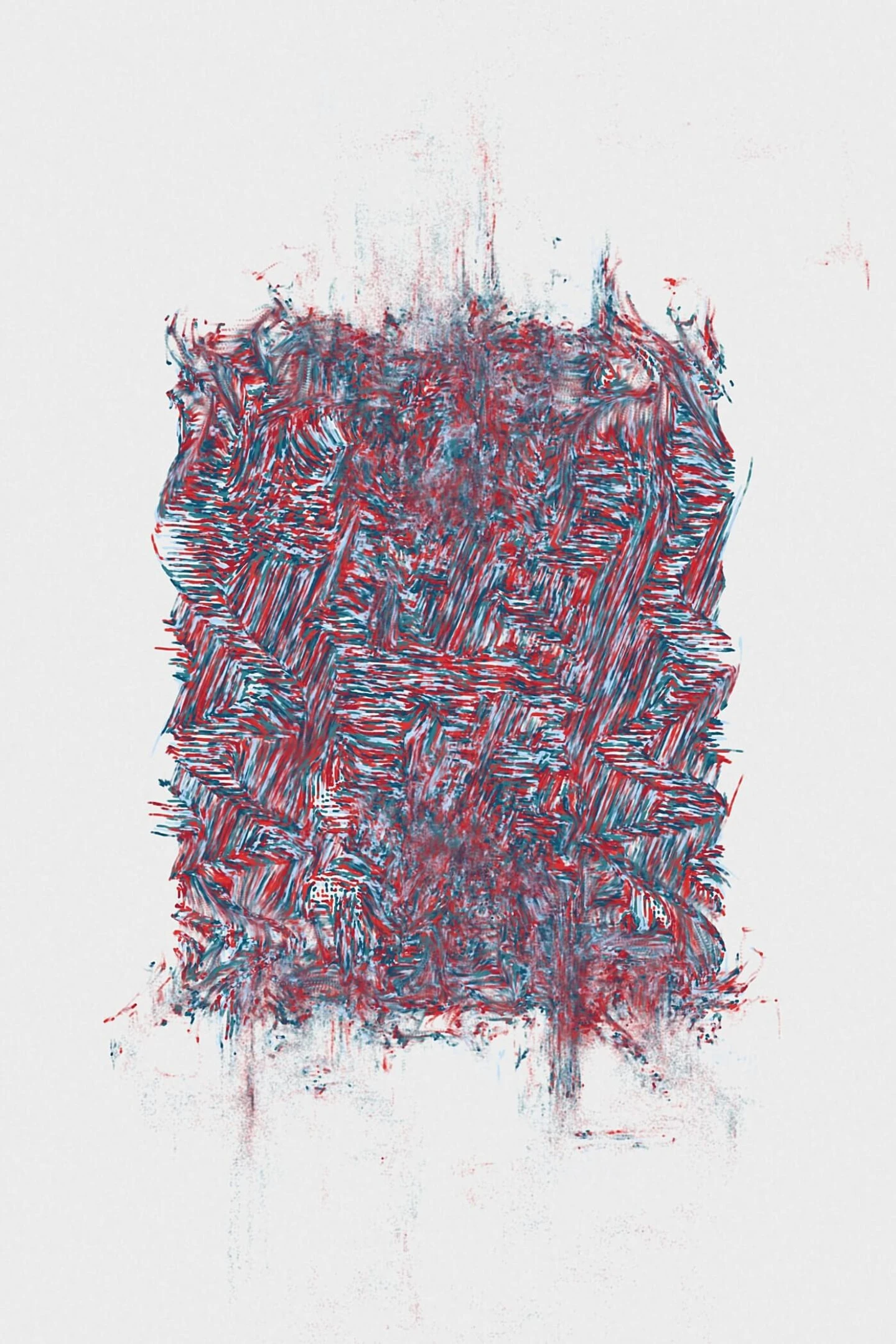 Q: Understanding how digital art markets work, the underlying technology and even the tools to produce art seems to be a collection of skills which are tremendously important nowadays. How do you see the acquisition of these skills in the future, both from the standpoint of traditional as well as natively digital artists?
I believe nowadays it's fundamental to learn how to code. Whether you are interested in creating art or not. We live in a world where technology dominates our lives. Better to at least have a clue of how things work. Like we needed to learn English at school in the '90s, kids need to learn to code.
Going back to the artistic practice, if you ask me, it's a matter of survival. Personally, I believe the greatest art revolution is here. Like we saw with the internet back in the days for businesses. In 20 years, you won't be able to do any job without knowing at least how to use a computer. For artists, I believe it will take a bit longer, but eventually being familiar with technology will be a must to preserve your agency as an artist, regardless if you incorporate it or not in your practice.
Frammenti #4, by Stefano Contiero (2021). You can interact with the piece: double-click on it and it will explode. Keep clicking and it will gently recompose.
Q: Any other artist whose work you'd like to recommend?
One of the best things in recent months has been seeing all the artists I always admired getting recognition and success in this space. I think we all started getting familiar with the names of pretty much every artist who is curated on Art Blocks. What you probably don't know is that there's this closed-knit slack called Generative Artists Club (#genartclub), every artist there is incredibly talented. I don't want to start listing people to avoid forgetting any, but two deserve a special mention. The first is Ben Kovach, their works and talks have been instrumental when I was starting (together with the always-present Tyler Hobbs). I know Ben has a project coming up on Art Blocks, and it's incredible. (Marcelo's edit: since the interview was conducted, Ben released his project in Art Blocks - it's a marvel).
The second is Alida Sun, who is an incredible artist that has been doing this for many years. Her works and installations are unique, especially the projections on crystals. Even more, Alida contributes greatly to the community behind the scenes, I believe she doesn't get nearly enough recognition for this!

Q: Name up to three artists who you'd like to see in this series of interviews
Alida Sun, Anna Lucia, Kesean.
Q: Any closing thoughts?
Thanks for having me, Marcelo! It was a pleasure, and I want to add that your art as well is amazing. I love the textures and subtle complexities. Keep up the great work!
(It's Marcelo now writing - I didn't expect any praise to my own work, receiving it from you here and now, Stefano, has even healing powers, quindi grazie mille per le tue gentili parole e grazie mille per l'intervista. Ti auguro il meglio!)