Slowing down with... Michael at LabelsOnHumans
A short interview with artist Michael / LabelsOnHumans


Dear readers and occasional passersby, I hope August has treated you gently and you have treated your time likewise. I am honoured to have LabelsOnHumans / Michael (Twitter, Instagram, Hic Et Nunc) doing the next interview in this artists' series. I first came across his work on Instagram. The colours, the vividness, the strength in clear yet irregular shapes. I was very glad to see him minting some of his works at Hic Et Nunc. I find it fascinating to have a glimpse of the road every artist has led to where they are now, and this is no exception. Read on to know more about his views and work.  Michael, the page is yours.
Q: What is your background?
I'm from a small working class town in the middle of England where 'The Arts' didn't ever really have a presence, certainly not when I was growing up in the '70s. I had a terrible time at school so even Art classes were more to be endured than enjoyed. I didn't know any artists, let alone artists that were able to support themselves financially with their creative output.
I felt overwhelming isolated as a young man in the environment I was in. Initially, I started to make stuff simply because I wanted to see something else. I made stuff as a fledgling attempt to evade my surroundings and to transcend the mundane, just as most things art related seemed to be able to do.
I left school with a few poor qualifications and as an adult I studied Literature at University, found out I was probably going to get a first and left immediately: Mission accomplished! I feel like my art education is entirely of my own making. Lots of almost random paid employment has always had to coexist with me studying or making art for most of my life.
Holding Art in such esteem and feeling unworthy, I opted to be a furniture designer. Although self taught, I had some success, my first design went straight into The Conran Shop and Harrods in the UK and I sold across the U.S and Europe.
I was still making art for myself alongside designing and started to see that the functional aspect of design was becoming less important to me. Self expression, concepts and aesthetic considerations became my primary focus.
However, the ubiquity of everyday technology lead me to make digital art. Almost like a folk artist, I couldn't help using what was lying around in my own back yard.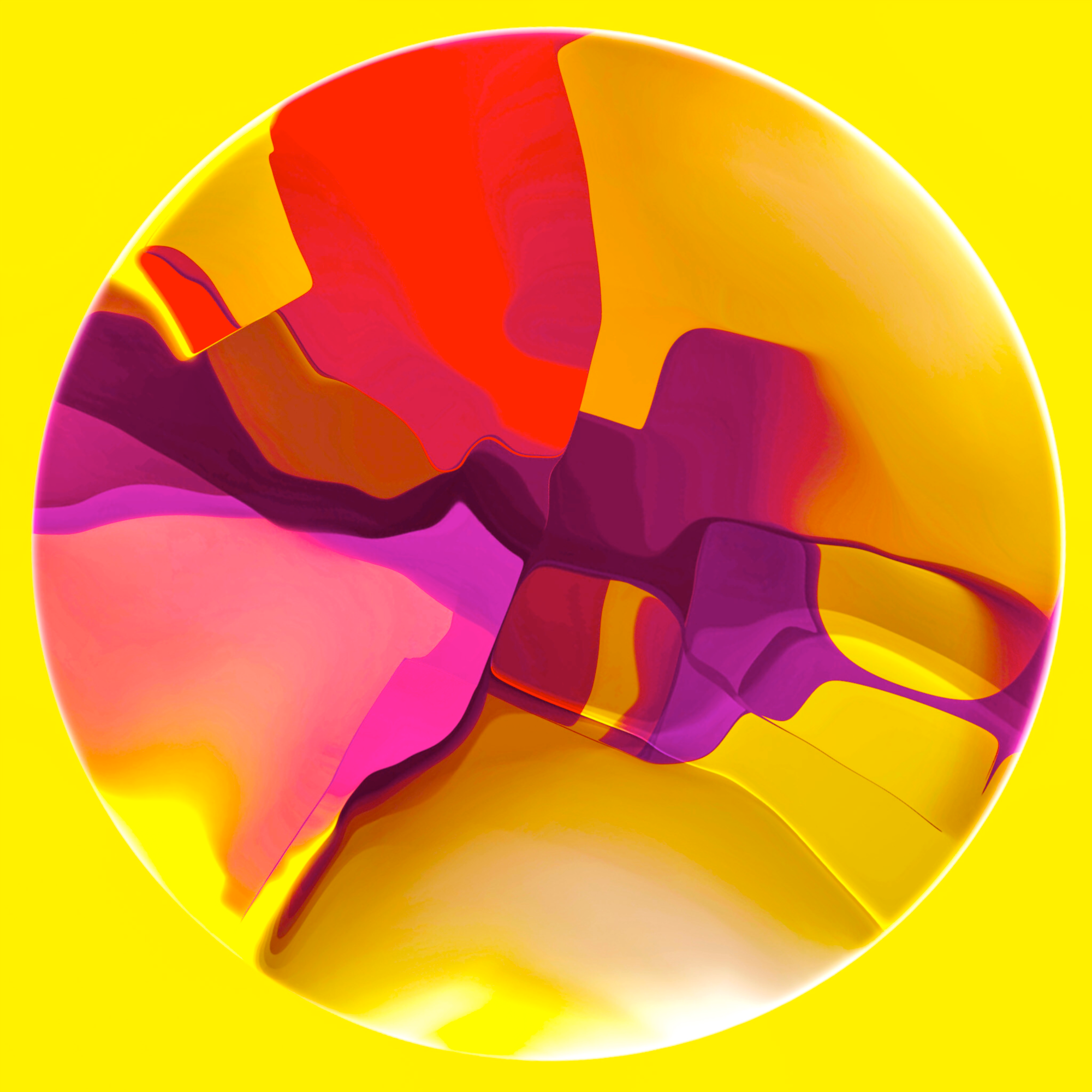 Q: How did you get into art? Is it your main activity?
My introduction to artistic stimuli came from TV, magazines, newspaper, occasionally the cinema and album covers.
I sometimes wonder if my current preoccupation with making work on screens comes from this period in my life when I experienced everything exciting and interesting through the media. Illuminated screen, glossy pages, giant billboards. Art, I noticed very early on, was always interesting, always a relief and always something that I aspired to producing.
I've been a full time artist for about a year now. I've experimented with many approaches to art making normally after falling in love with a particular artists work and being shown the potential of such an approach.
Working digitally, for me, means that I can combine my loves for photography, painting, collage, drawing, all the visual arts to, importantly, make something that I've not seen before. The idea of exploring the possibilities of digital art are endlessly fascinating to me. I'm excited by the constant surprises that working this way provides.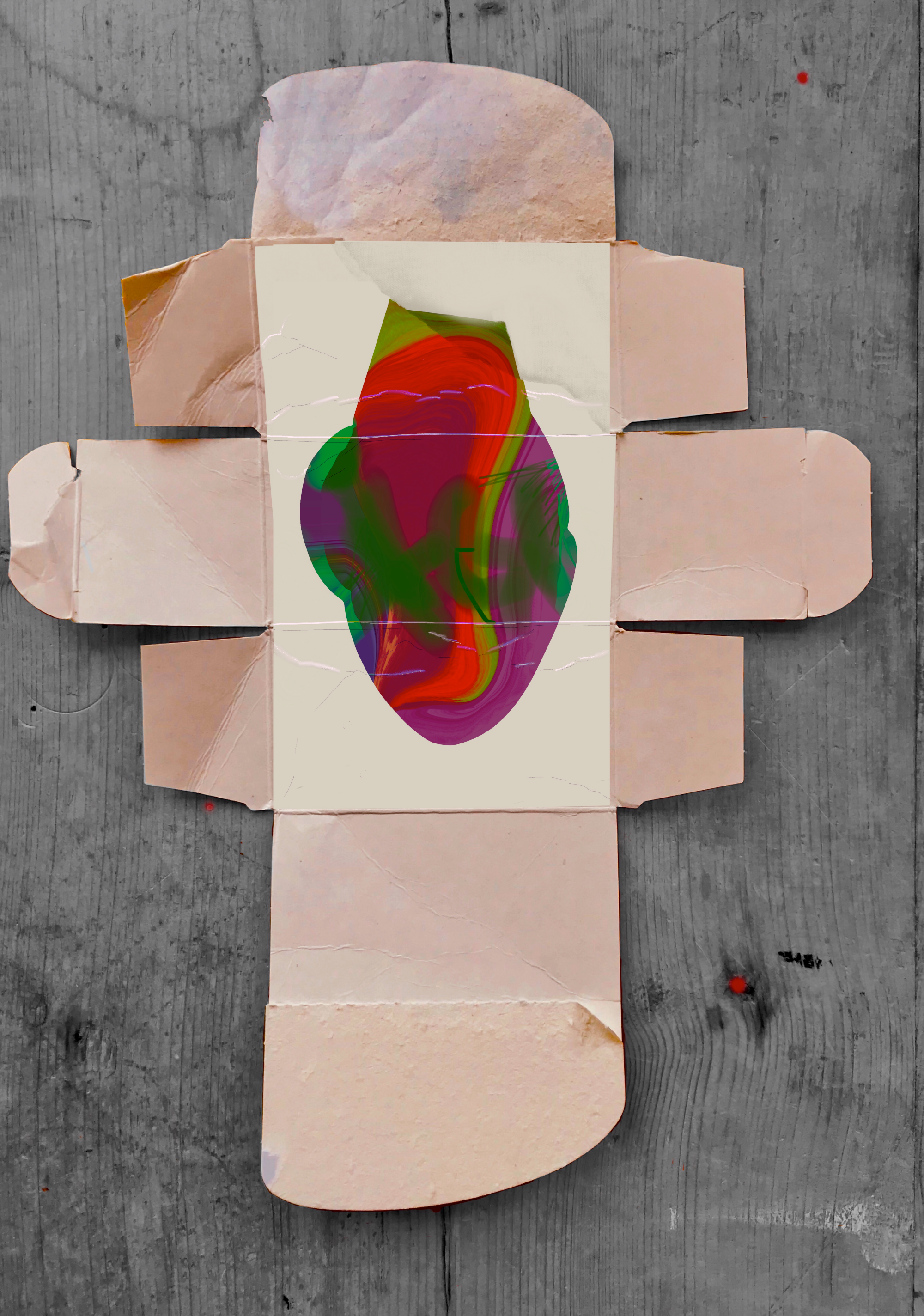 Q: Which are your artistic influences?
The art that found me when I was needing it was music. I see now that a lot of what I understand to be the process of making art came from following musicians and experiencing their working develop, their subject matter and how they explored it. I have developed a capacity for appreciating a vast range of music.
The appreciation of an artistic statement expressed musically translated to visual art very easily for me. Obviously the source of my love for abstraction.
The first print I ever bought was telling. It was an image of a used 'Coke' bottle top. Made By Michael English. 1970's. I was absolutely fascinated by it. Pop and cool. Art and advertising. Beautiful, yet trash. Exquisite painting and draughtsmanship that looked like a photograph of something that could be found around me in my everyday life. I had it in my bedroom for ages. Beauty is everywhere if you look. It's true that the more you look at something the more abstract it becomes.
I remember that I loved reading The Story of Art by E.H. Gombrich. The clearly defined trajectory of Art and the idea that everything is inter-connected has always stayed with me. I think that reading that book was the beginning of me taking art seriously and the development of an inexhaustible fascination with Art.  All Art became interesting to me.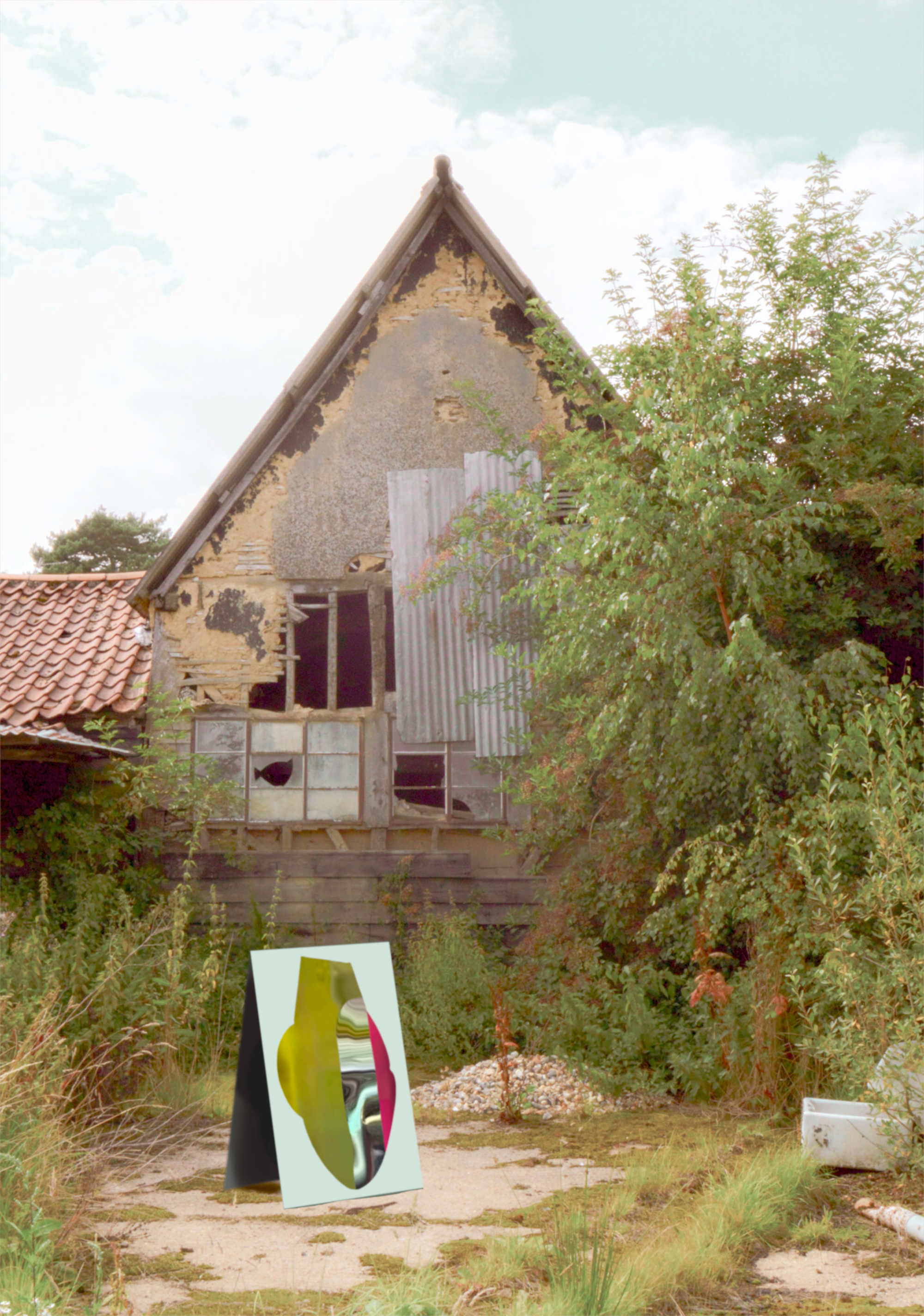 What has the art NFT movement meant to you? Has it changed your art practice? Does it enable you to do something that you couldn't do before?
About 4 or 5 years ago I realised that to make art digitally satisfied all of my requirements and I stopped looking elsewhere. I immediately saw the inherent difficulties in working in such a way. Less than a year ago, I began to understand NFT and everything started to become totally feasible and I got more and more excited to be here.
I can't really say that my art practice has changed as a result of NFT, I feel like I'm doing what comes naturally to me and following my own path. But the idea of making digital art is now a more valid art form since NFT. I'm reassured and encouraged by that.
I'm just beginning to explore what my art as NFT is.
I'm looking forward to when there's a more nuanced conception of The NFT. At the moment everything that's created digitally is lumped together in one place.
For me, the craft versus art dichotomy still exists in NFT.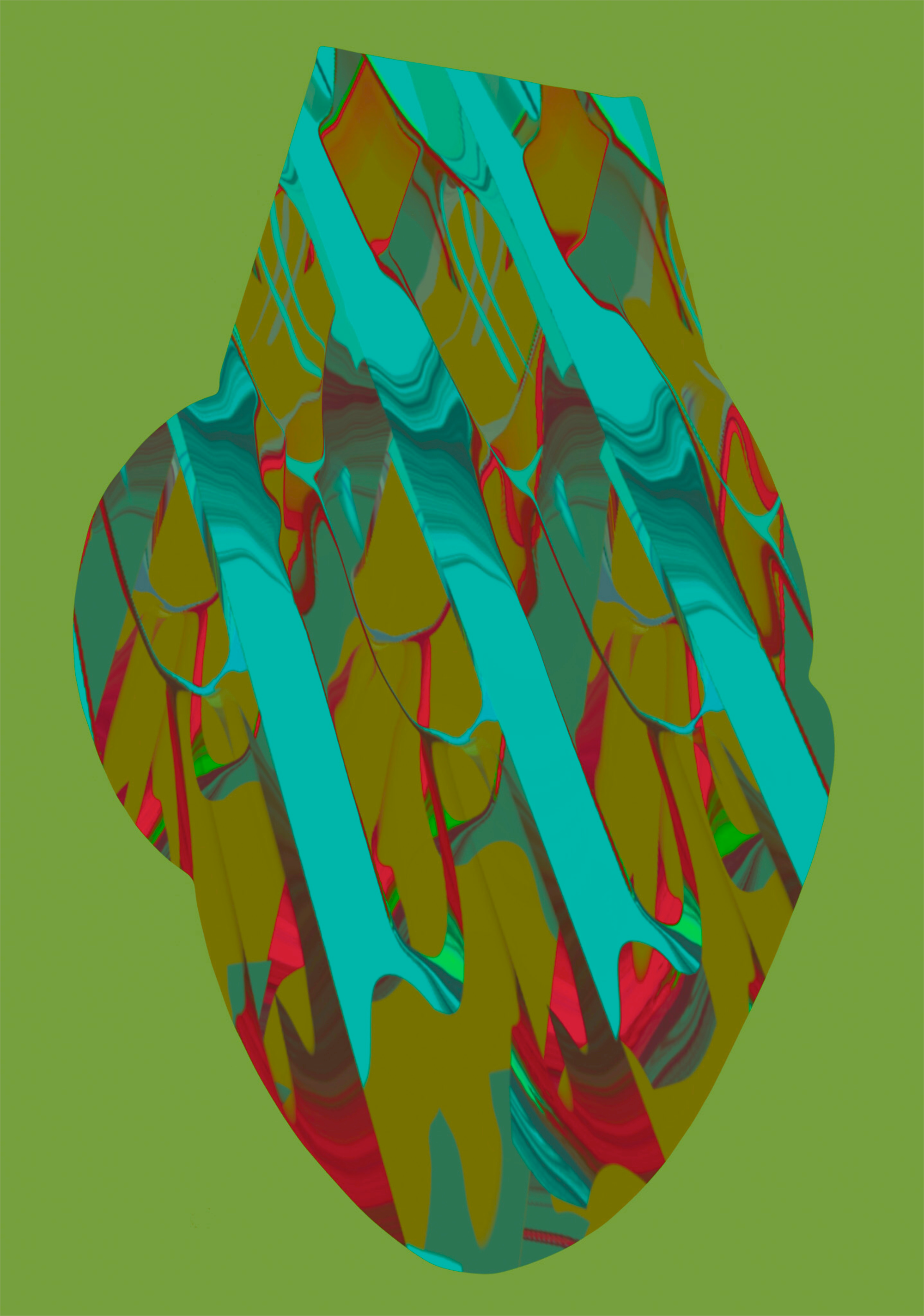 Q: Would you like to highlight any of your works? Any story you'd like to tell around any piece?
I'd like to share my latest collection.  An album of images that I'm calling 'Without.' I've minted them on H=N
Some of these photographs were taken long before I had the idea to use them this way; as an  exhibition space for my own digital art. The oldest photograph here was taken around 10 years ago. All of the digital abstracts I've used are '20 or '21.
Originally, when I took the photographs, I was only aware that they seemed like images with something missing. I was trying to photograph what I experienced as a lack and an absence in the physical world. I then had the idea of placing my digital art in this place of absence inside these photographs.
I am photographing what is missing in the world to create a place for a virtual object.
I'm thinking about the physical presence of a piece. Particularly in the NFT world digital art is located in a conceptual space. These amended or augmented photographs are my exploration of what digital art is. Well, what my digital art is. I seem drawn to the idea of merging the world of physical art and NFT art together.  At the moment, for me, they're too separate. Merging the two is creating a reality that I find really interesting and something that I'm going to explore further.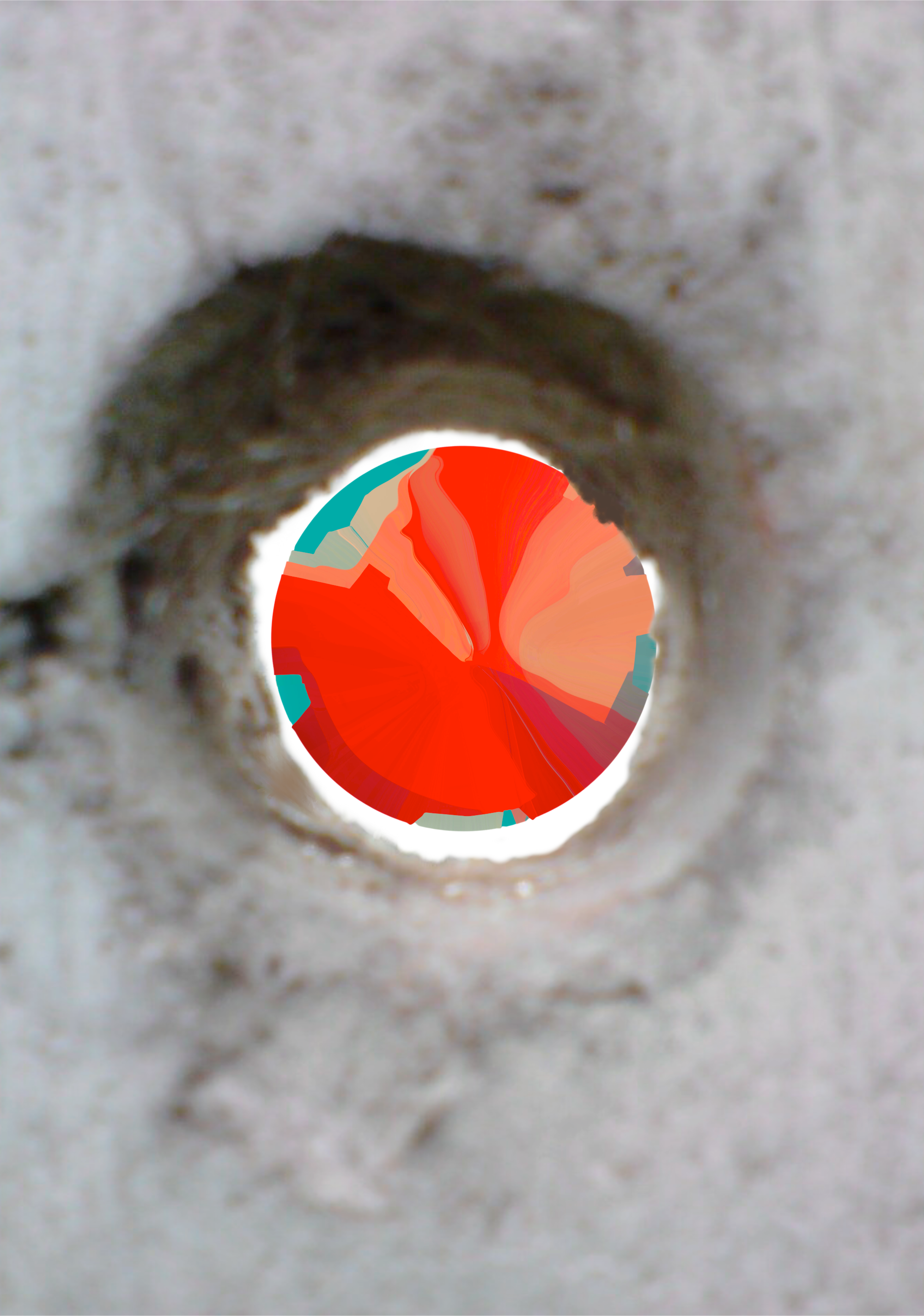 Q: Which NFT platforms are you using? Both as an artist and as a collector or passerby.
I love hicetnunc. I'm really happy to be minting there. As a result it's also my go to when I want to wander around in NFT.  There are some fantastic artists on all of the main platforms… if you look.
I have work on Kalamint which I'm about to update radically. I know invites are flying around to other platforms but these 2 are CleanNFT so that's alright by me. I'm perfectly happy here.
I'll continue to source inspiration from a variety of places both physical and virtual. I'm a decentralised viewer.
A great place to see NFT fine art is @nft_fineart on Instagram.  It's a great feed, consistently high standard of art curation and they've resisted the temptation to include collectibles. They show works from every platform and its a really pleasurable and easy way to get an over-view of fine art as NFT.
Also, on Instagram, @post_vandalism curated by @Stefano.bardsley seems to be a place where the separation between NFT art and physical art seems to be the thinest. And I don't know why. It's something to do with a heart-felt need for self-expression using unconventional materials and techniques. Honesty, probably.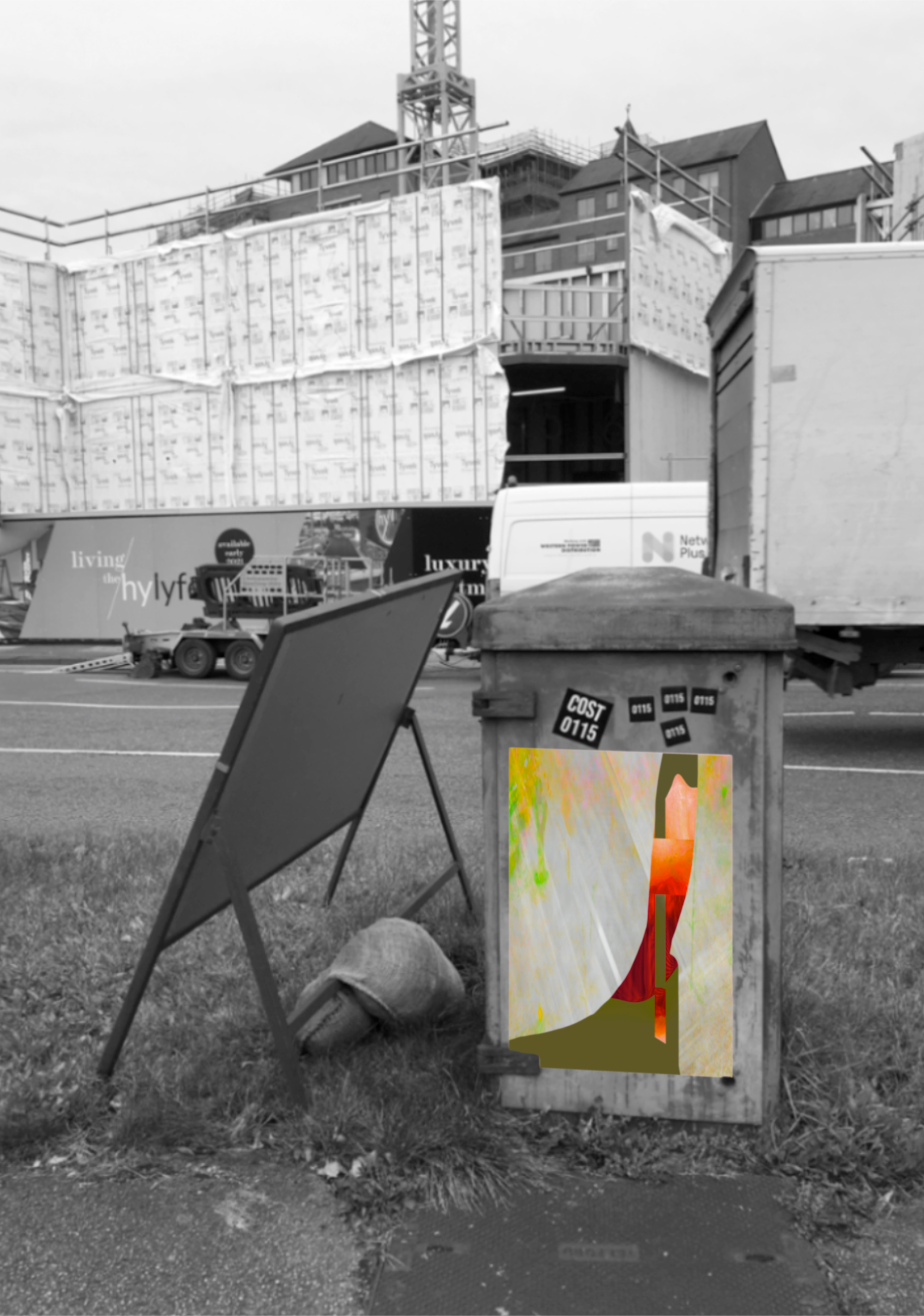 Q: What would you like to see in the platforms you use in the future?
CleanNFT
Less Supermarket - 'Get it all here!'.
Less winner takes all stampede to yet another abyss.
Less of the inevitable cycle towards centralisation and monopoly.
Less greed.
More disregard for sales figures.
More genuine creativity.
More optimistic futurism.
More informed and themed curation.
More humanity.
Q: Would you be interested in having some kind of support towards, e.g., promotion, artists discovery, the possibility of working with curators, functionalities to make collaboration and debate easier? Etc.
Yes . Promotion, curation, SEO are all full time jobs. I feel that I'm constantly tinkering, spreading myself too thinly. There are people who love doing this kind of thing and are genius at it. I'm not. Collaboration is to be championed if it's not exploitation.
Q: Any thoughts regarding the underlying decentralized nature of Hic Et Nunc and other NFT marketplaces? How does it impact local communities?
This whole decentralised thing is one of the most beautiful things about NFT. However, we seem naturally predisposed to destroy decentralisation by endlessly removing one set of middle men and championing another. Is a race to the bottom human nature?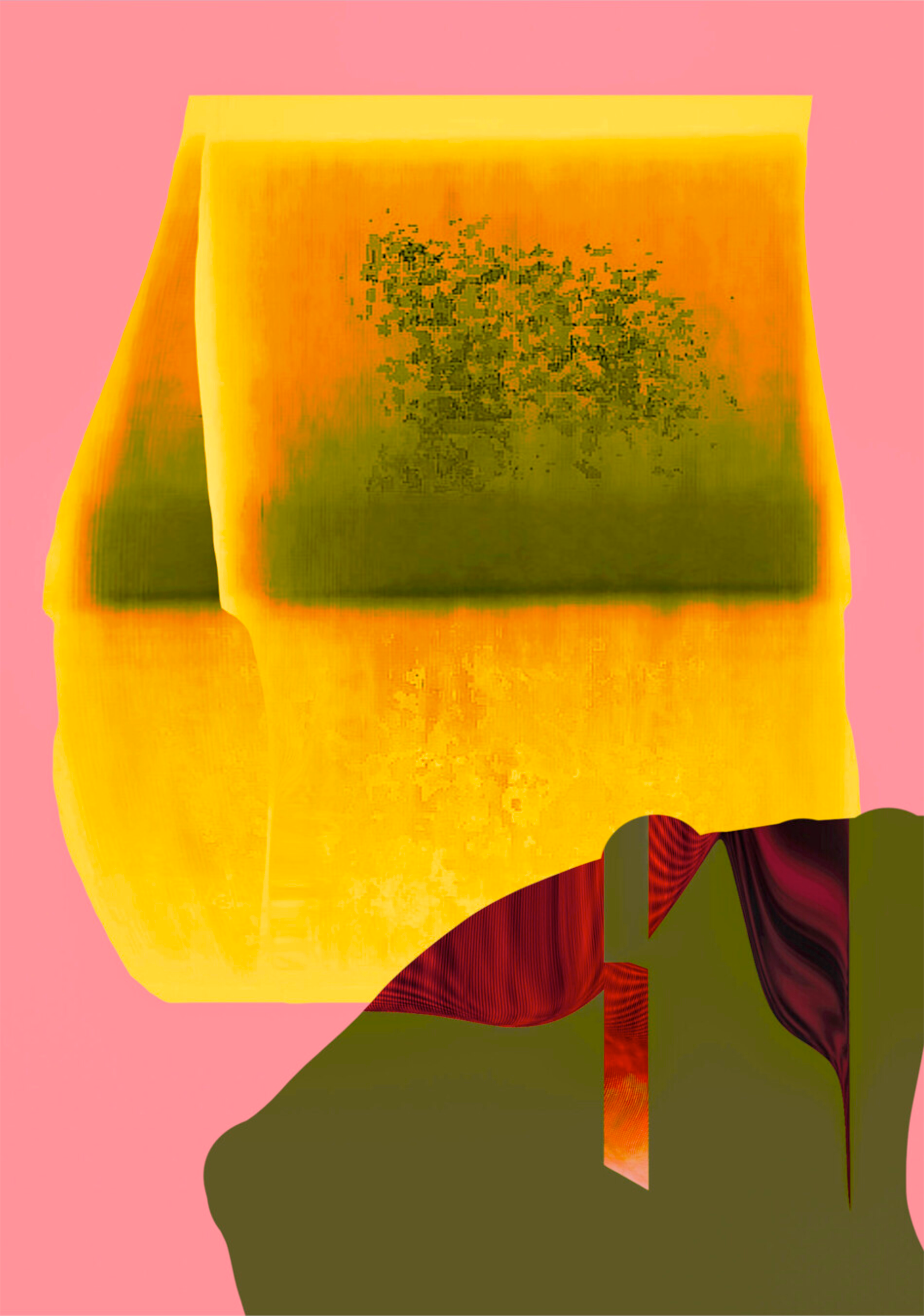 Q: Any other artist whose work you'd like to recommend?
Tomas Knozkowski
Pablo Palazuelo
Hiroyuki Hamada
Hilma af Klint
Largely anonymous Tantric painters
Hagihara Takuya
Rulton Fyder
Jon Monaghan
Q: Any artist who you'd like to see in this series of interviews?
Jeff Kraus, Anne Spalter, @ALCrego_, @altjamesA (James Atkins), @hughebdy, @lclmachine  - Local Machine, @Colour_service, @artukovicjosip, Danielrojatz Instagram, @stefano.bardsley
Q: Any closing thoughts?
Once again, thank you very much!!

Thank you, Michael / LabelsOnHumans!